Good day patriot members. Just a couple of things that might interest you;
click on this -
grant monies
and it will take you to the VADA grant website, a grant allowing you to learn something new, go ahead read it. Just contact them if your interested in the 2006 application.
and here, click on this-
self indulgent
and you will be whisked away to the richmond public art gallery, look around. They have a self portrait show coming up and you just need to be a member to get in, become a member, do yourself, richmond is okay.
"Sure on this shining night of star-made shadows round
Kindness must watch for me - This side the ground.
The late year lies down the north.
All is healed, All is health.
High summer holds the earth. Hearts are whole.
Sure on this summer night, I weep for wonder
Wand'ring far alone
of shadows on the stars."
-James Agee (Let us now praise famous men)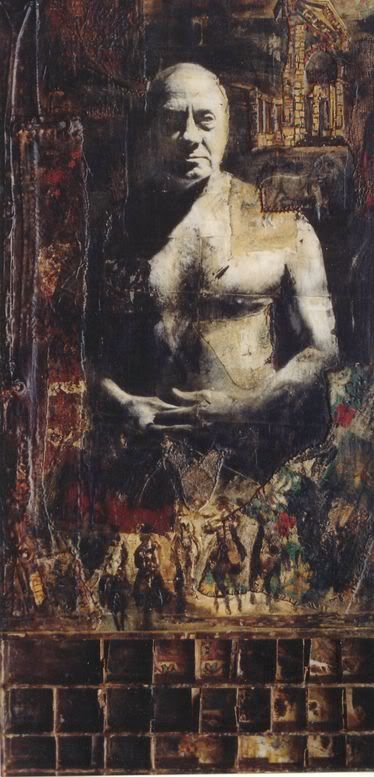 A painting l did of david earle a few years ago and more interesting is this -
David Earle
click on his name and go to his lovely website. A new book just came out on him and it is so beautiful, filled with journal writings, images of and from his life. Even if your not a dancer, even if you don't like dancing, even if you can barely walk, its worth the look.